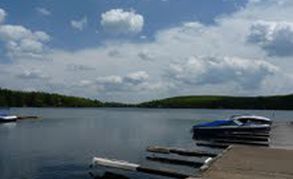 Always something to do in Lake Harmony!
Lake Harmony is THE Power Boating Lake in the POCONOS!
Access to 125 Acre Lake Harmony as well as beach, boat docks and tennis courts are included for Homeowners of Properties in Lake Harmony Estates. Enjoy Water Skiing and Jet Skiing in this gorgeous lake. After hours enjoy a meal at one of their infamous restaurants including Nicks Lake House, The Terra Cottage, Piggys and more. Late night enjoy the exciting Club Atmosphere of Shenanigans all located right around the lake in quaint little Lake Harmony! People staying near Lake Harmony can spend the day outdoors enjoying nature, and spend their evenings enjoying theater performances and concerts. Whether you are a hiker, biker, skier, snowboarder, or water park lover, Lake Harmony promises a true Pennsylvania mountain experience. Lake Harmony PA is located right in the HEART of the Pocono Mountains, within a 2 hour drive from New York City and Philadelphia.
Click Here to View All Current homes for Sale in Lake Harmony and the Estates!
Click here to view LAKEFRONT HOMES for sale in Lake Harmony!